In 2018 I moved to Los Angeles for an exciting opportunity to
 ̶p̶l̶a̶y̶ ̶C̶O̶D̶ ̶a̶l̶l̶ ̶d̶a̶y̶
  work on Call of Duty as a Senior UI Artist. Our team at Infinity Ward lead the creation of the UX/UI for the reboot of Modern Warfare. 
Starting with a "vertical slice" of key screens, we developed a minimalist UI aesthetic that had the precision and look of high-tech military yet allowed the 3D background scene to shine through nicely. Working with the Director and UX Lead, high-fidelity wireframes were created for every screen in the game. While mockups were getting approved the UI Style Guide was being developed in tandem. Color palette, typography, button looks, icon styles, layout, and other aesthetic rules were demonstrated in the style guide, which made it a great tool for quickly answering questions from a team of designers spread around the globe.

Of all the screens and features I worked on with Modern Warfare, my proudest accomplishment was leading the design of the gunsmith. I took a minimalist approach that focused purely on modifying the weapon attachments.
I tested, assessed, and refined UI ideas with internal teams and the help of player focus groups. Learning to navigate within a large dev team was essential to provide artistic feedback to designers, artists and engineers across multiple studios on a daily basis.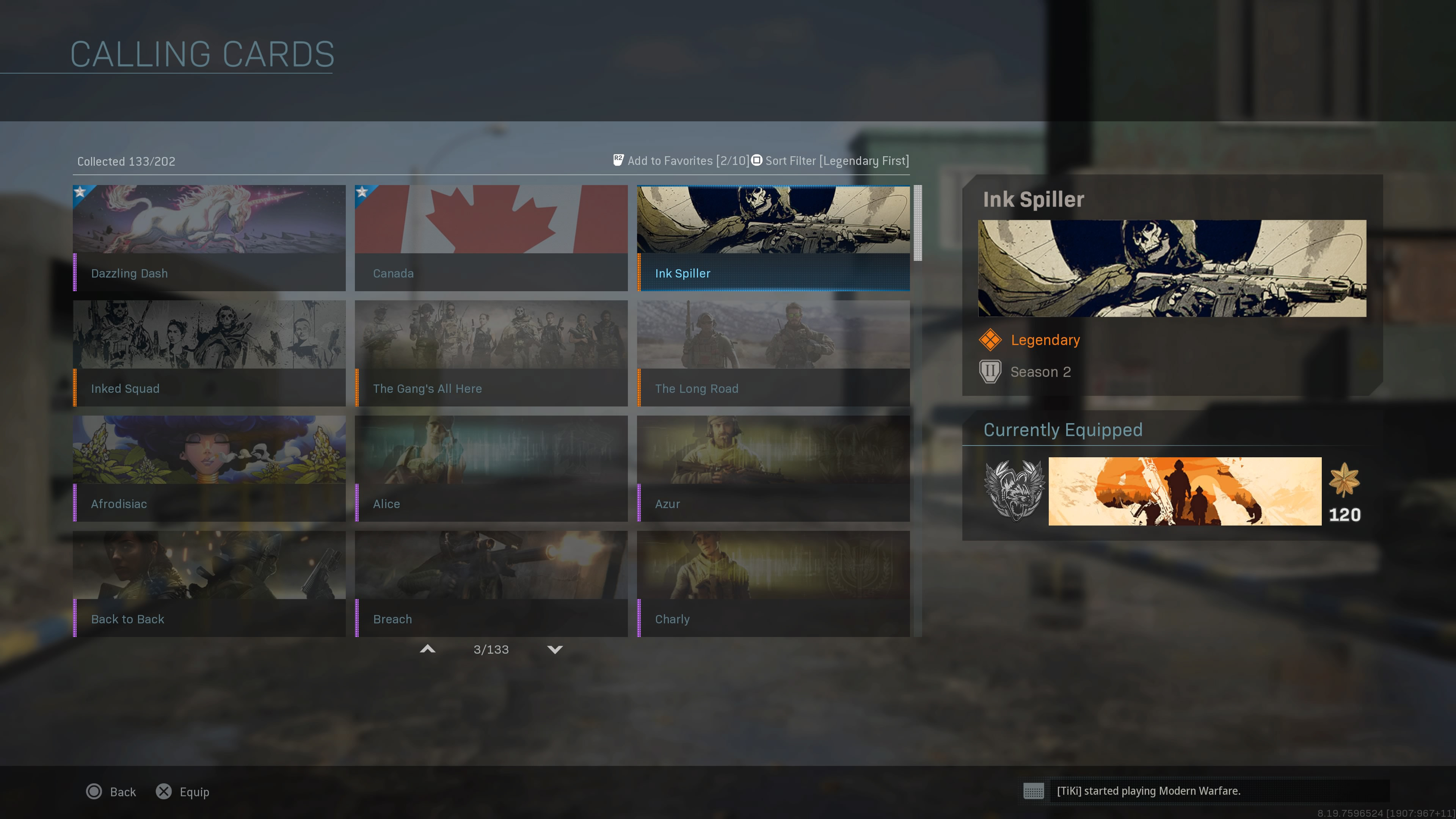 Still images will never do the Modern Warfare front-end any justice. In preparation for season based content, we worked hard to establish a UI aesthetic that could function alongside an ever-evolving background environment. See some examples below: