While working at Anki on the Overdrive project, I contributed the designs for new products, such as the Power Zone and Launch track pieces.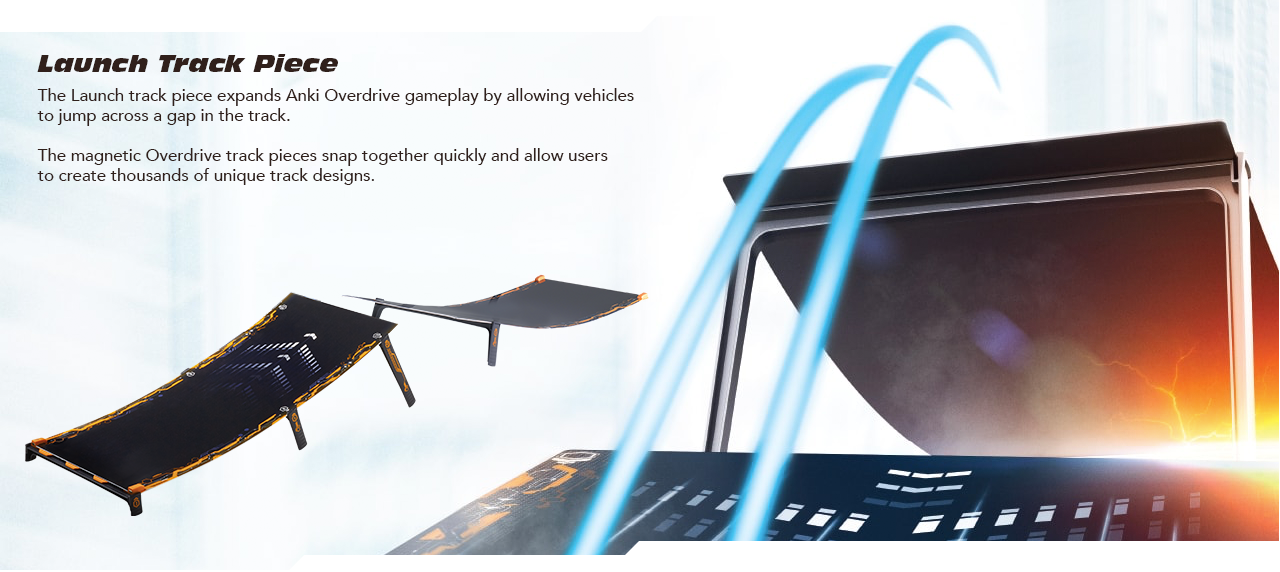 Another really fun experience was creating new vehicles for Overdrive. With the Nuke Phantom car, I was tasked with deciding the aesthetics of the vehicle, designing the logo and even making weapon art for the app.
In 2015 shortly after the launch of Overdrive, Anki was looking to expand their line of robotic vehicles to include trucks. I was asked to create concepts for futuristic racing trucks and I really enjoyed the experience.