In 2012 Electronic Arts created a new studio called Waystone Games, their mission was to build a MOBA for PC called Dawngate. I had the opportunity to design the UI for a competitive online game which was a first for me and a great opportunity to tackle new challenges in UX.
Building the user interface for Dawngate began in the typical way with UX first; wireframes, flow diagrams and UI prototypes. After the UX was established I was able to move onto art by making style guides communicating the intended look of the UI. Once the art was approved I created optimized UI assets (icons, buttons, framing elements, fonts, animations, etc) and implement everything into the game build using Flash and Scaleform. The last step in this process was to iterate on the UI by taking feedback from our QA team and community of Beta testers.
Each character in Dawngate has their own bio in the shaper gallery.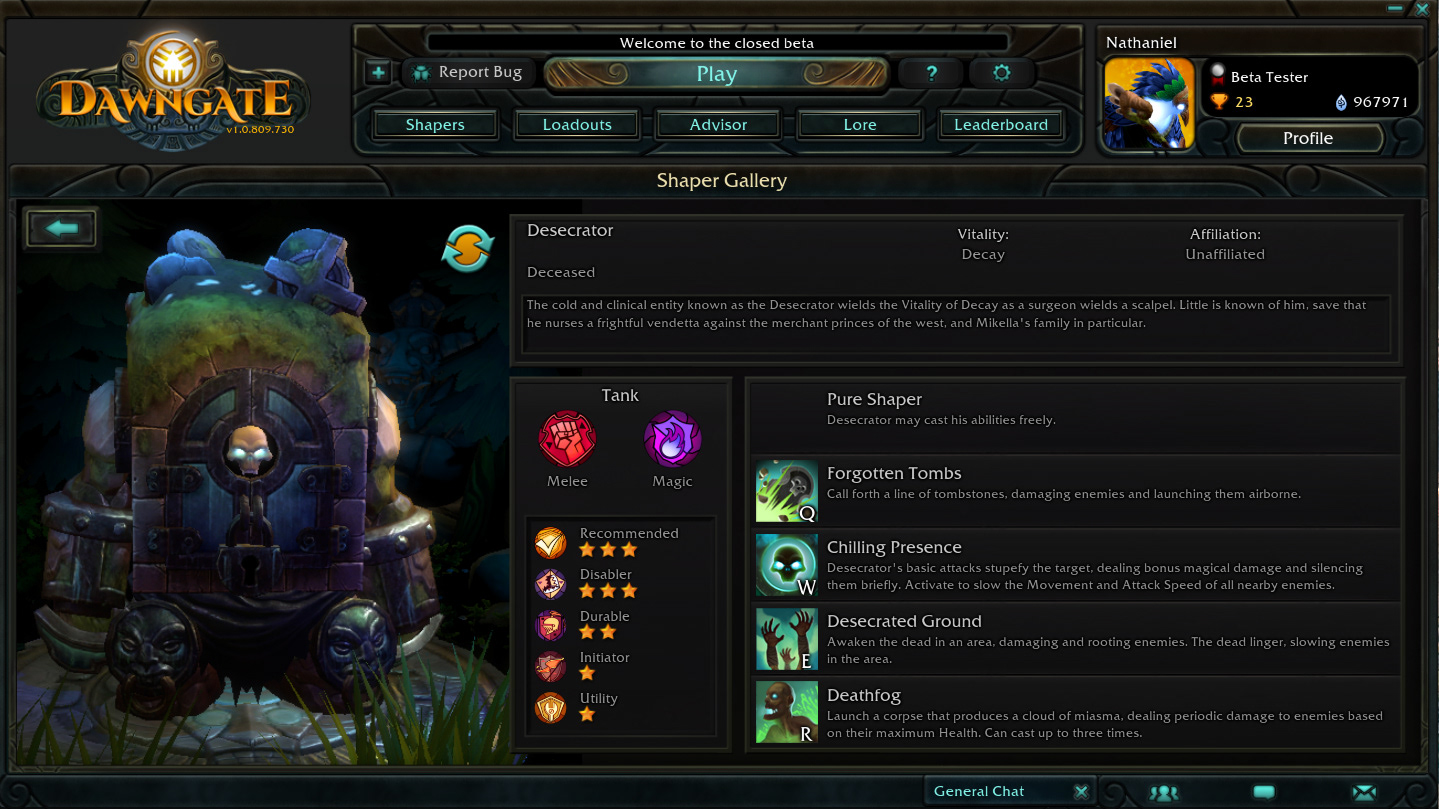 A style guide for the ability icons.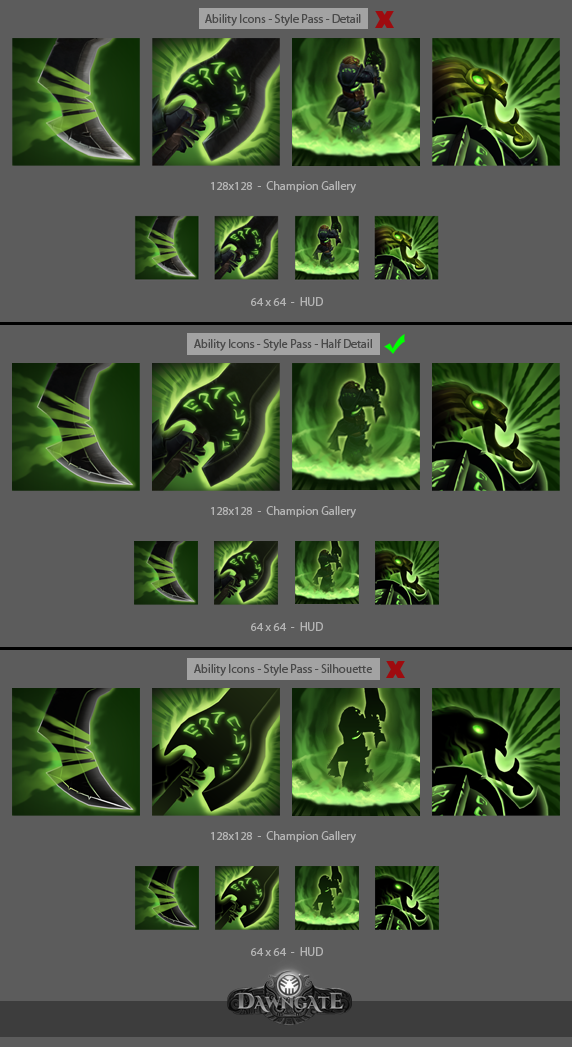 The game lobby was a very important and complex piece of UX to design.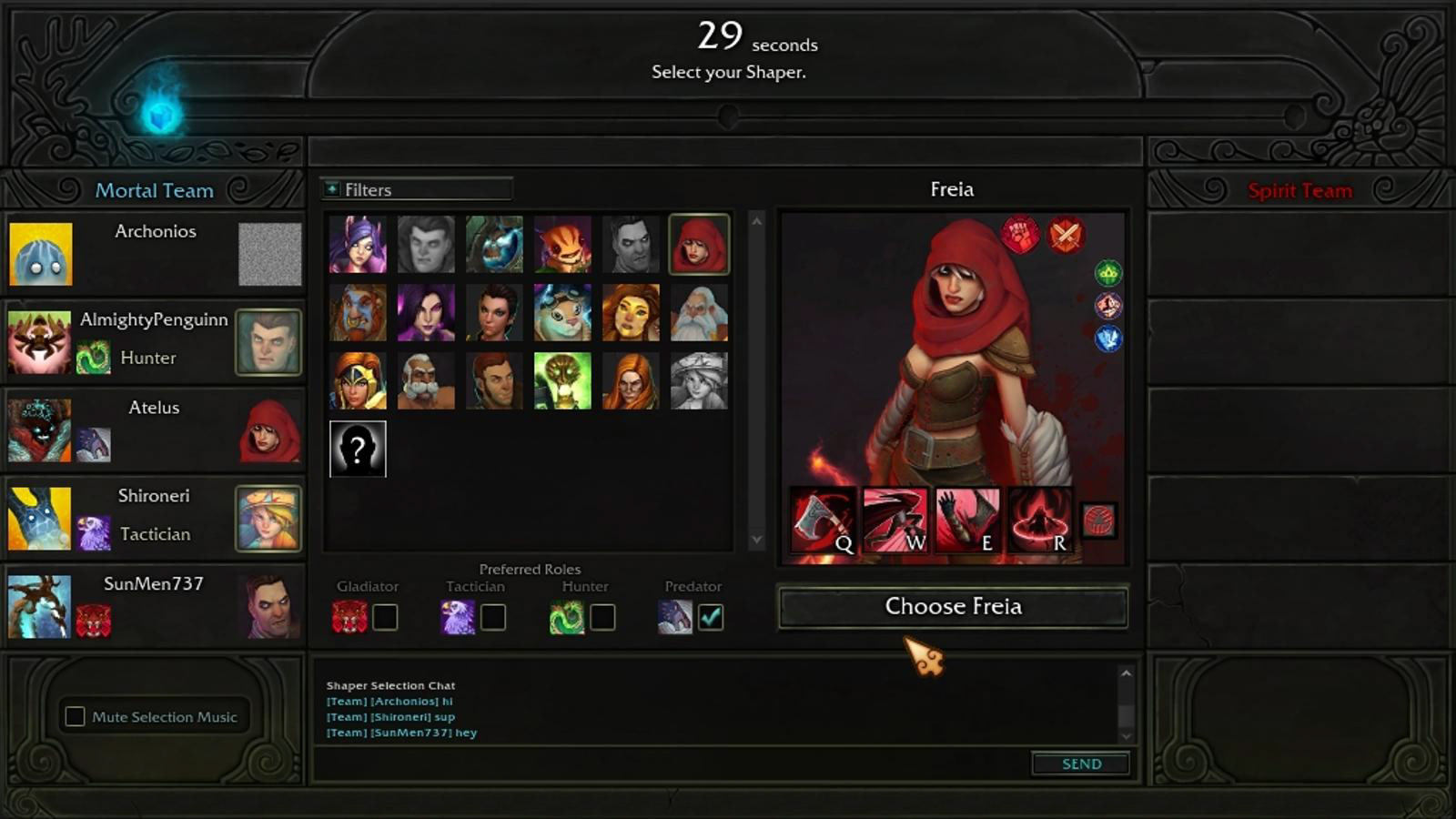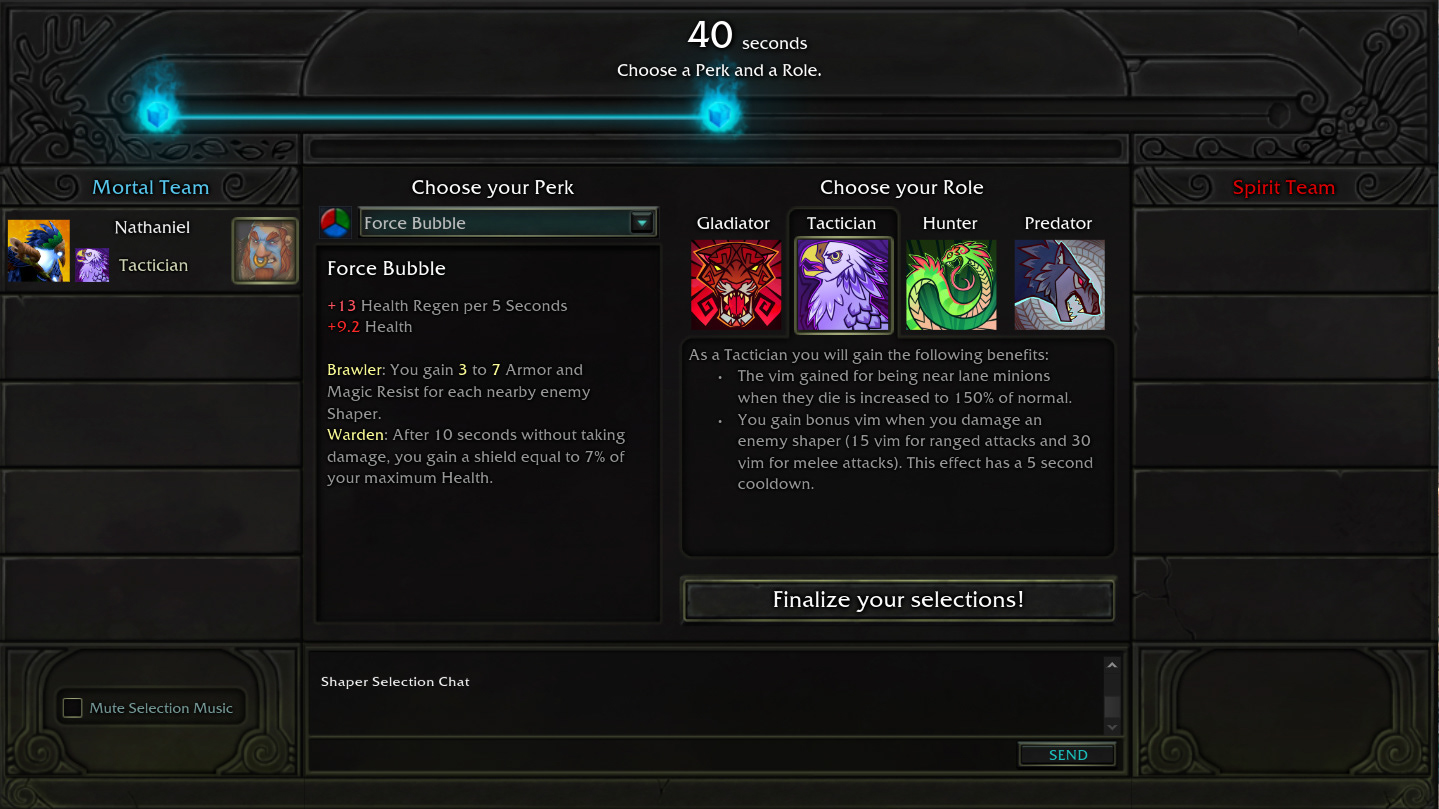 The ping wheel allows the user to communicate to team mates without having to type in chat or speak over VOIP. Asking your team for back up or warning them of danger is fast and easy.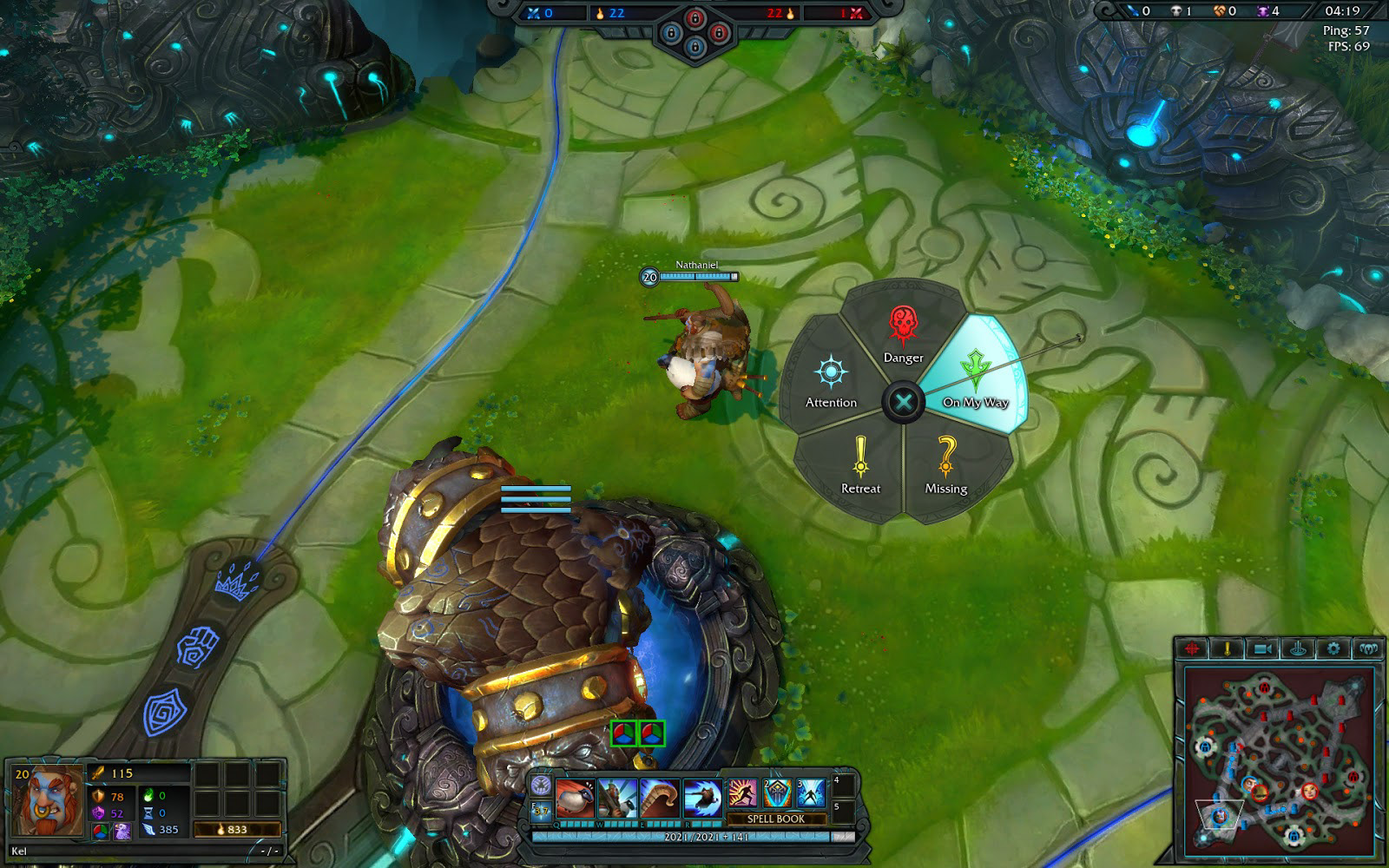 The spell book UI allows the player to learn new abilities during the match.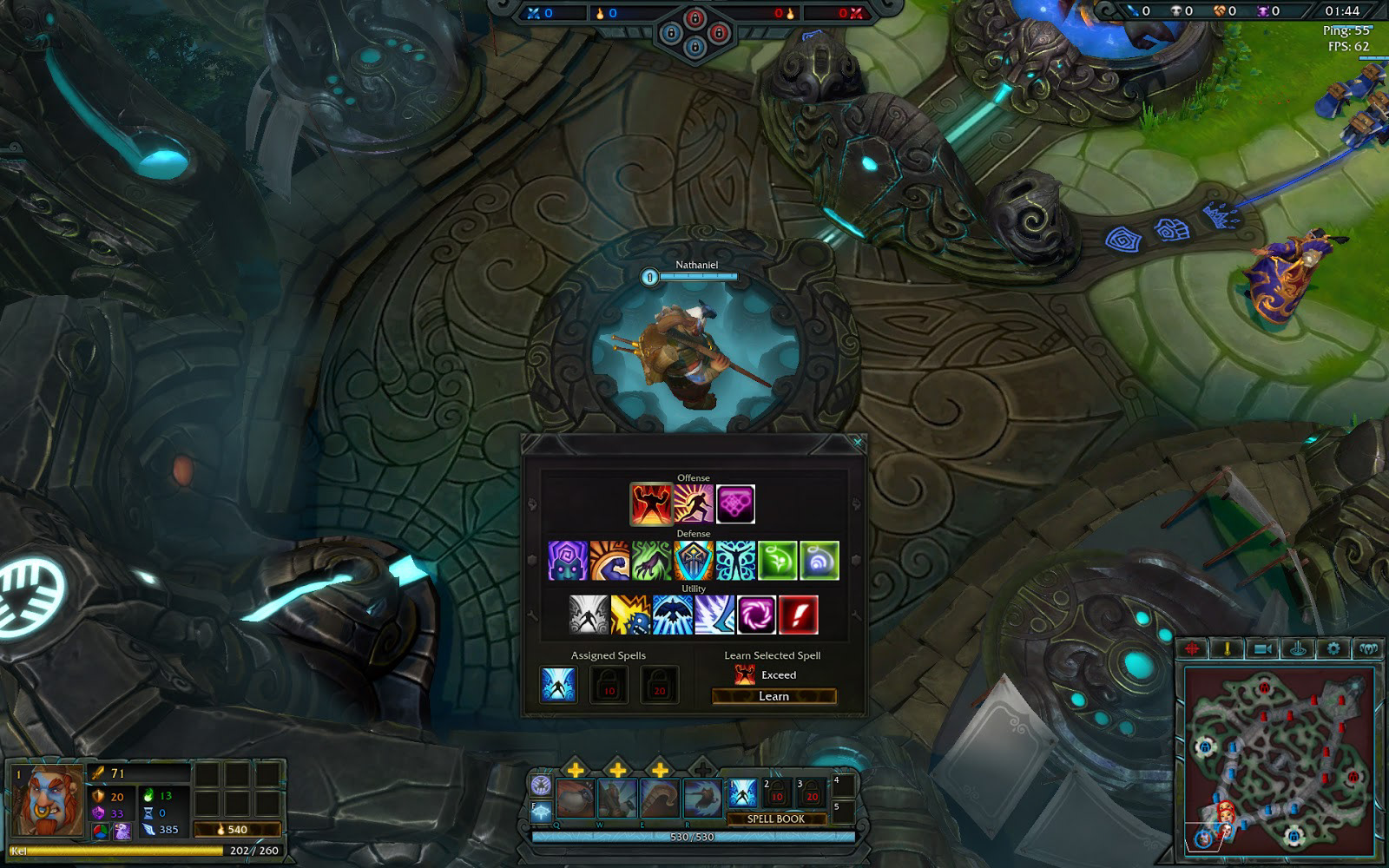 It's simple to find what you are looking for in the item shop. There is a list of filters if you know what type of item you want to buy, and there is a branching tree to make browsing items easy.

After dying, the death recap UI reveals everything the player needs to know about their own untimely demise. 
The scoreboard has tons of useful information on it, totally necessary to get a quick glance at the enemy team.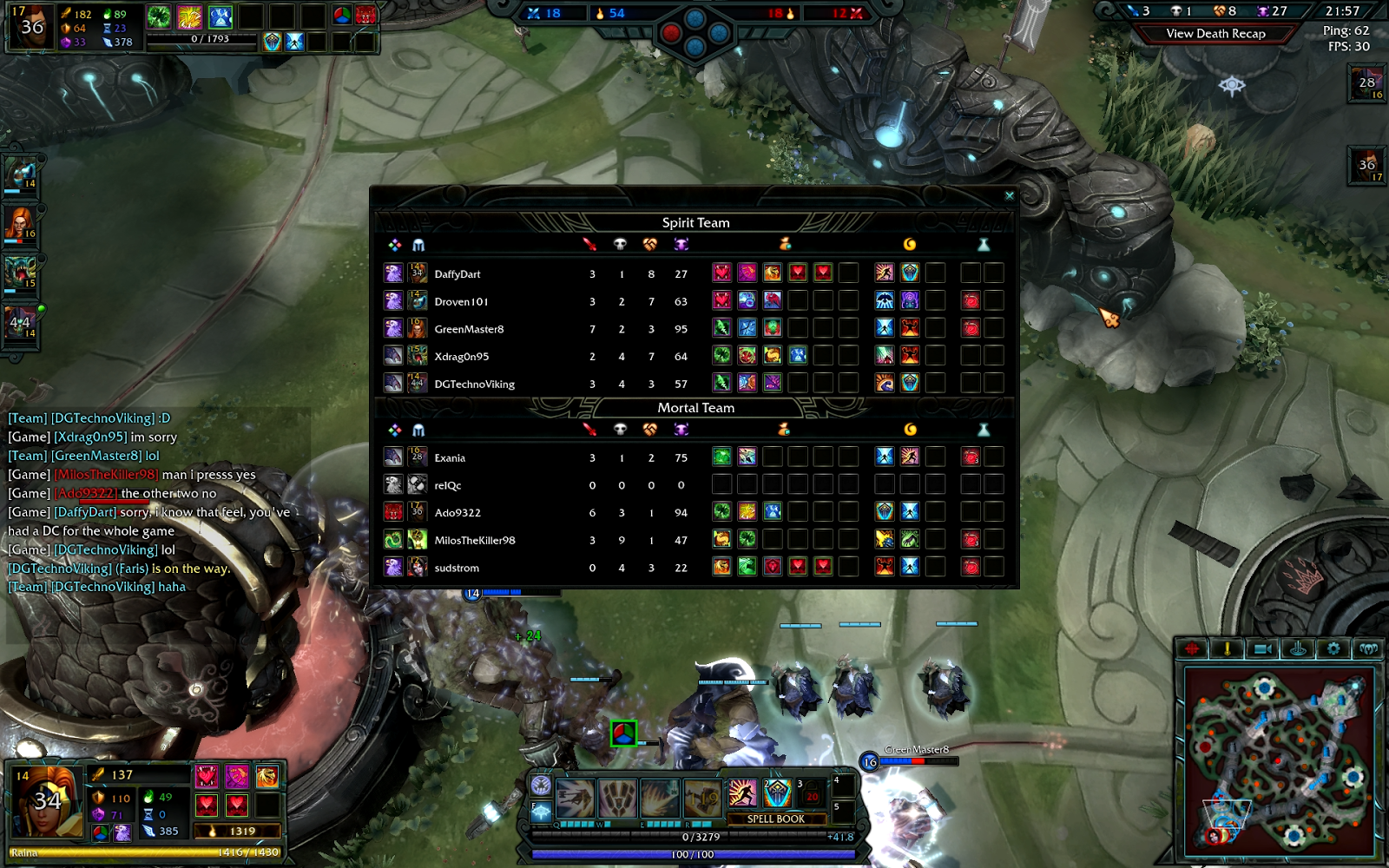 The match type screen is the gateway to all games in Dawngate. Lovely stained glass artwork by Kindra Haugen.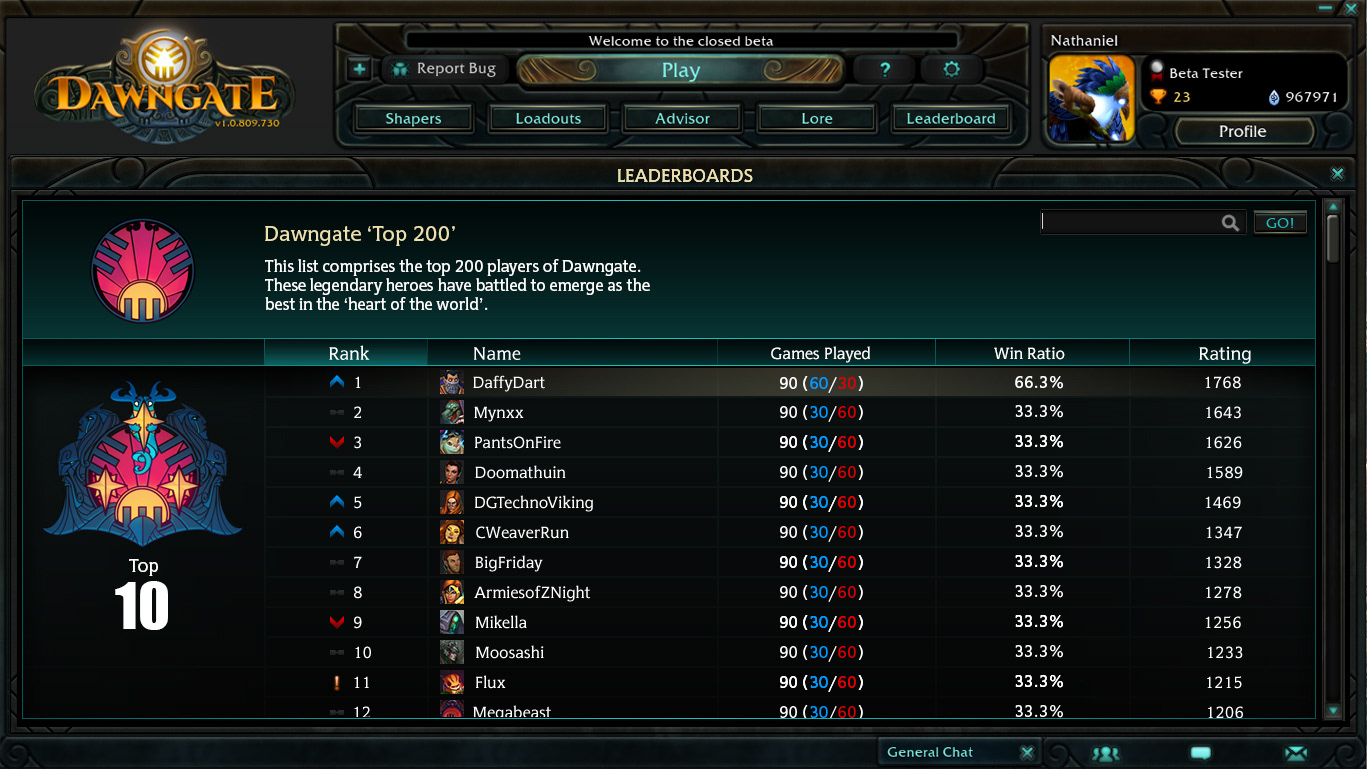 I had the chance to create some fun animations for the Victory and Defeat sequences in Dawngate.
For greater context, check out this gameplay video below.