In early 2018 I had the opportunity to work with Motiv  Motiv makes a fitness tracking ring that pairs with an iPhone/Android app. I created UX designs and mockups in Sketch, built functional prototypes in Invision and created icons in Adobe Illustrator. I also completed a graphic design audit of the Motiv app, with recommendations for consistency improvements and suggestions on how to better maintain UI styles.
There were lots of new features that needed designs, check out some of them below.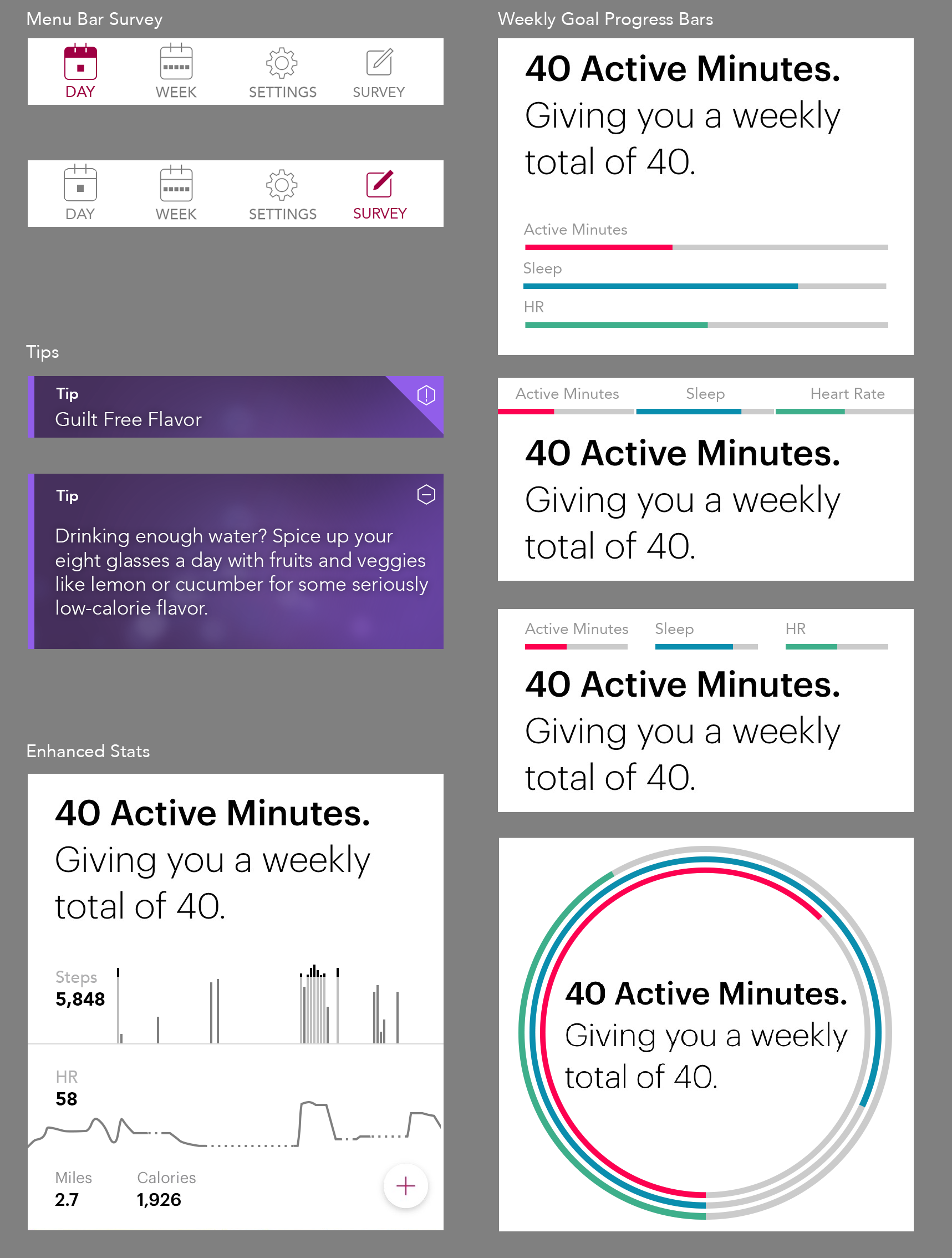 I created various icons for the new menu bar.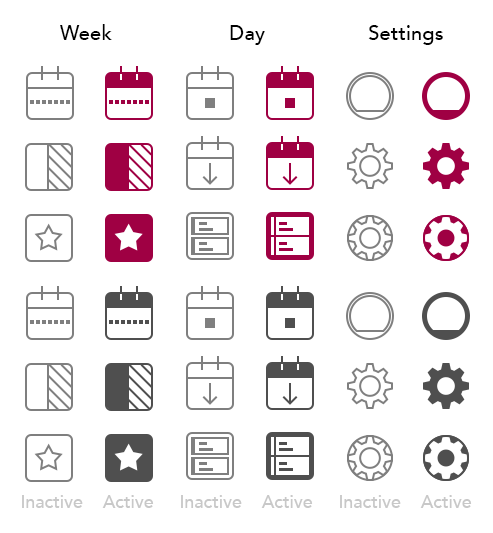 I also created a point of sale demo of the Motiv app using Invision.