In 2010 I worked with Disruptive Media Publishers to create themes for the Playstation 3 XMB. I made themes for Capcom, Paramount Pictures, MLB, NHL, NCAA, as well as my own original styles. Building themes was was a blend of UI Design, Maya animation and XML coding.
A theme created for Dickhouse Productions and Paramount.
Official NHL Playstation themes. This one is for the Vancouver Canucks, but I also made one for every team.
One of my original Playstation themes, this one has a militaristic night vision aesthetic.
Official MLB Playstation themes. This one is for the New York Yankees, but similar to the NHL themes, I made a unique one for every team.

Working with Capcom, I made a theme for the game Bionic Commando 2. The theme was offered as a free promotional item on the Playstation Network.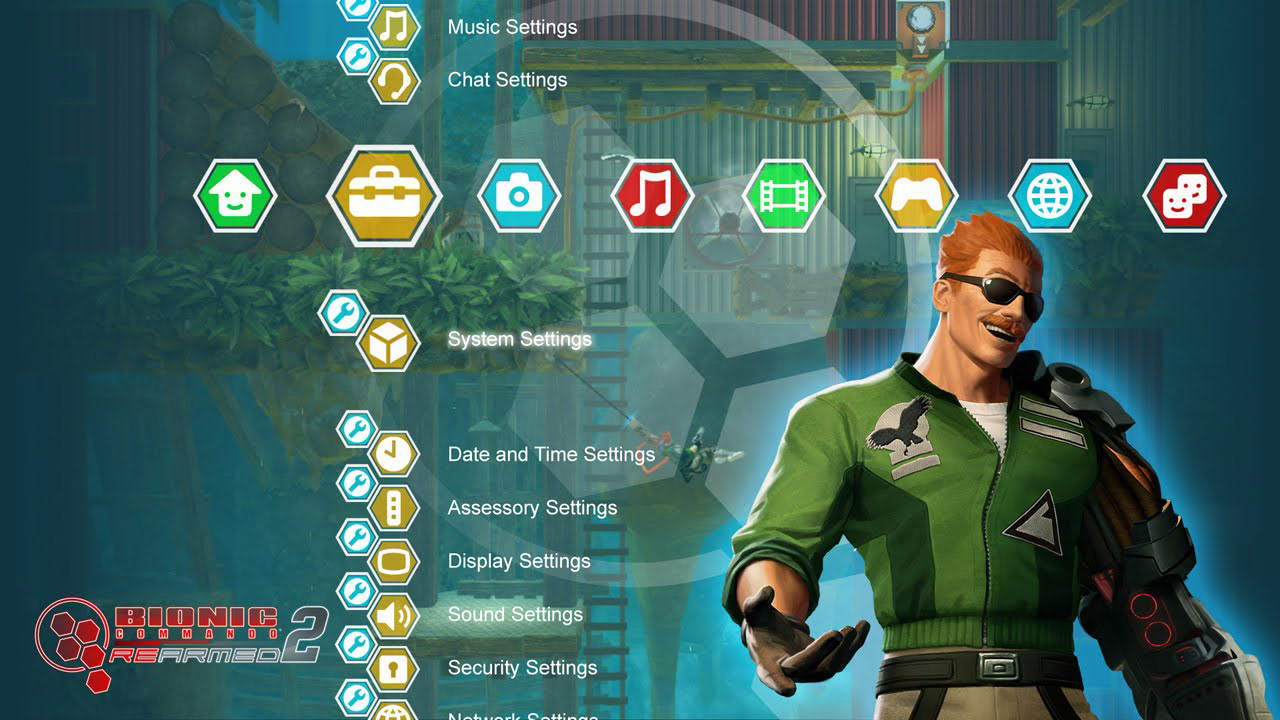 Another original theme, this one had a military theme.